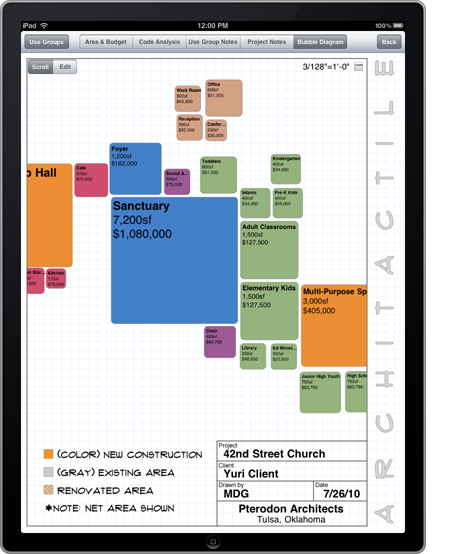 Welcome.

Here at Architactile, we make Apple iPad & iPhone  software for architects.  We believe that mobile touch computing can be a transformative tool in architecture, and our goal is to bring that vision to fruition.
Our first product, called Architactile Inception for Apple iPad, is designed to accelerate project initiation by taking the drudgery out of defining high level project scopes and conceptual budgets. Whether you develop scope pre-contract as part of business development, or as a precursor to detailed programming, Architactile Inception can save you time on every project.
Our newest product is Inception's little brother, Inception Jr. for iPhone and iPod Touch. Inception Jr. puts the essentials of high level pre-design project definition in your pocket and at your finger tips whenever, and wherever you are when the client calls.
We think they're pretty cool.
We bet your clients will too.
Click here to learn more about Architactile Inception
Click here to learn more, or visit the
Apple iTunes App Store to purchase Architactile Inception Jr. for iPhone.